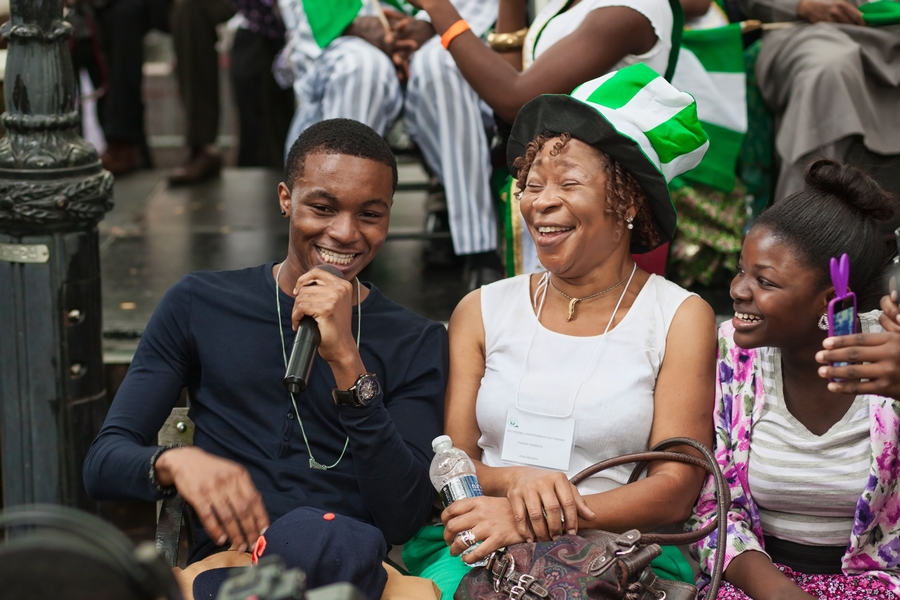 17 Sep

Strategic Meeting For NYC 56th Nigerian Interdependence Day Parade

For more information, please visit – www.oanweb.org  

Enhance the image of Nigerians in the U.S.A. Inculcate in our youth knowledge of Nigerian history, culture, customs, traditions, values and religion

September 17, 2016

The time of a year-long commitment of members of the Organization of Nigerian Advancement (OAN) / NIDC has now come to the forefront.  This year's celebration is approximately 2 weeks away and during this meeting it is more of a gathering to say thank you and discussion than actual planning. All members go into the year-long planning with the mindset to make the NYC Nigerian Independence Day Parade a grand festivity demanding from themselves and one another a larger turnout than that of the previous year.  It is a commitment these volunteers make to the committee to make a special day mainly for the youth or youth at heart to celebrate Nigerian heritage in NYC.

Please come out October 1st 2016 and celebrate the 56th Nigerian Independence Day Parade in NYC. Enjoy the festivities, people, culture and food.